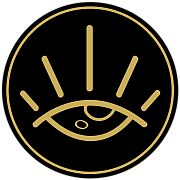 Kings Garden
0.00 ★
#LIVELIKEAKING
Cultivation

Today's cannabis consumer is highly educated. Kings Garden implements cultivation systems that are designed by seasoned cannabis professionals. They have over 20 years of direct cultivation experience, which provides the foundation of our proven systems for designing and running a commercial cannabis facility. King's Garden has refined and standardized its cultivation systems to ensure successful implementation across multiple facilities, predictably high yields, and consistently high-quality flower. The systems achieve record-breaking THC content and consistently pass stringent state testing requirements.
Manufacturing
Kings Garden professionals have expertise in multiple forms of extraction. The team is qualified to design, build and implement a gas extraction facility that meets the industry's highest standards. Kings Garden is committed to producing clean high-quality oils, shatters, sauce, and other such products that meet the state requirements and the consumer's preferences.
Processing
At Kings Garden Top Shelf Flower only maintains its status and quality when processed by hand. Hand trimming is one of the basic building blocks of the high-quality product that we put out under the Kings Garden brand. This same attention to detail and demanding standards is brought to all of our clients.